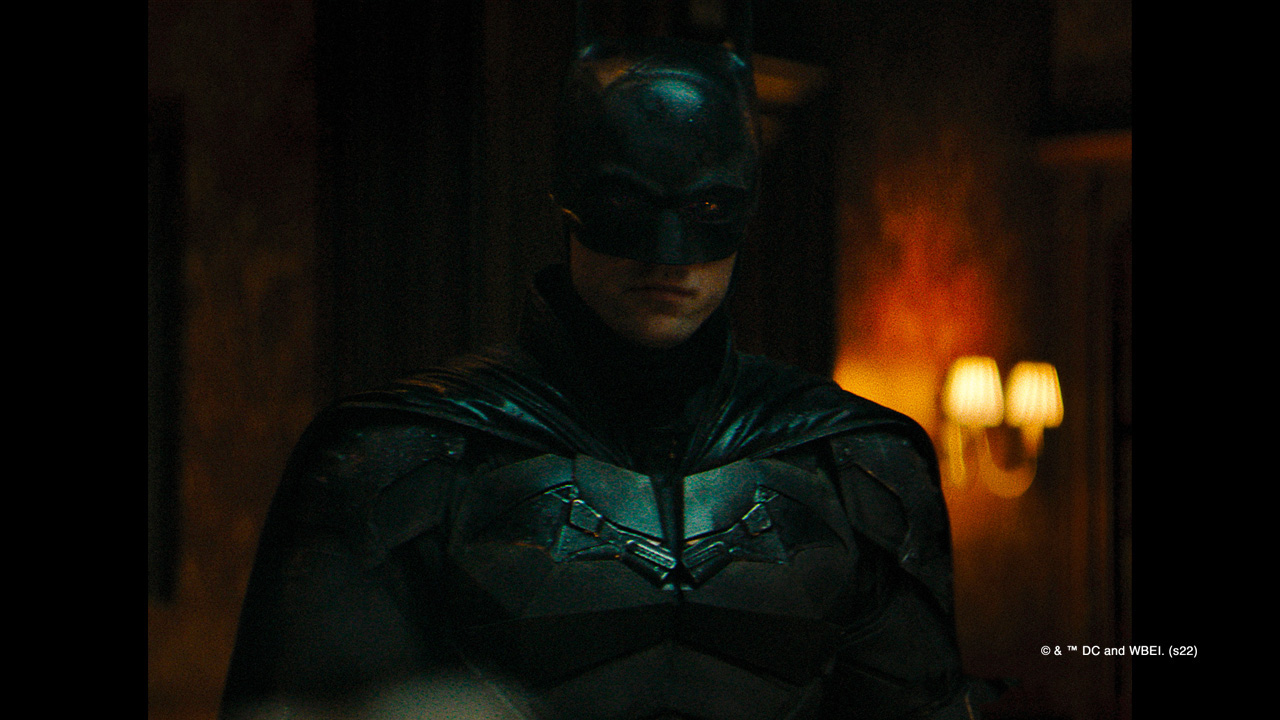 The rugged, improvised battle gear premiered in The Batman is a focal point for fans, and an inspiration for designers. Our homage to the Caped Crusader uses fearless styling to embrace the movie's gritty ethos.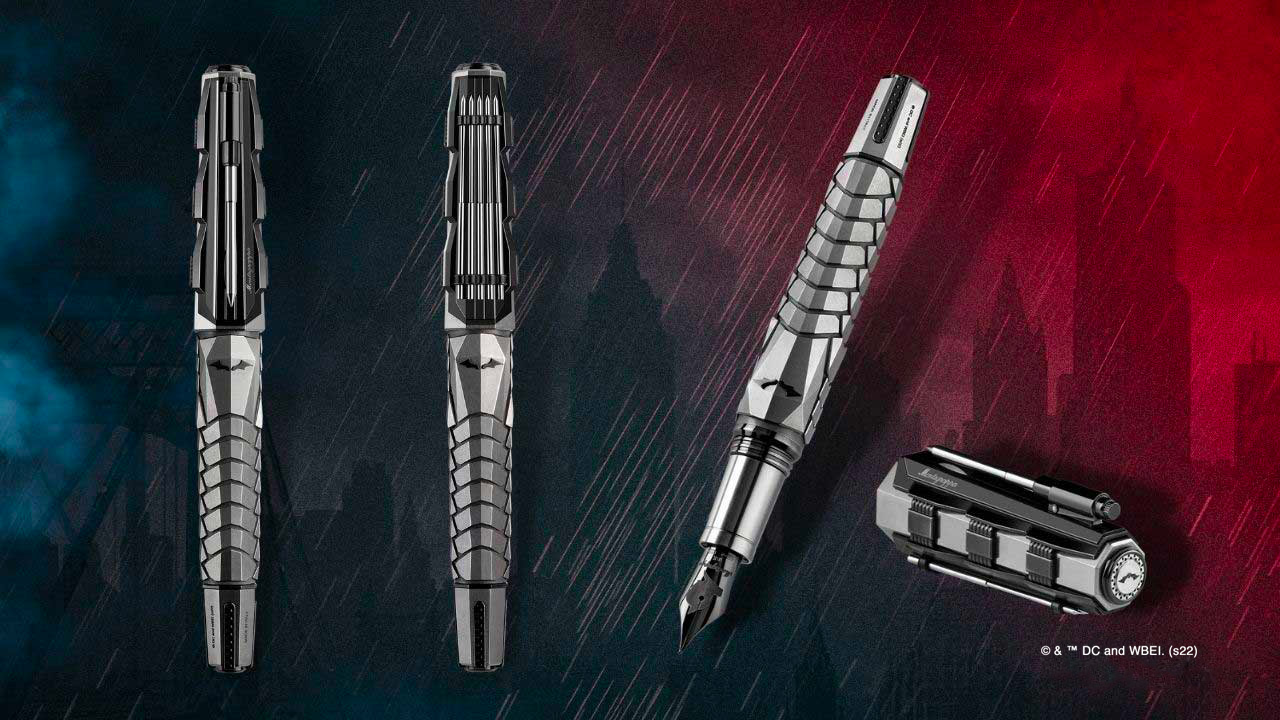 Complex body plating is sculpted from high-grade titanium using precise, numerically-controlled machining to perfect every angle. Segments are tumbled in ceramic stones to leave a raw, industrial finish.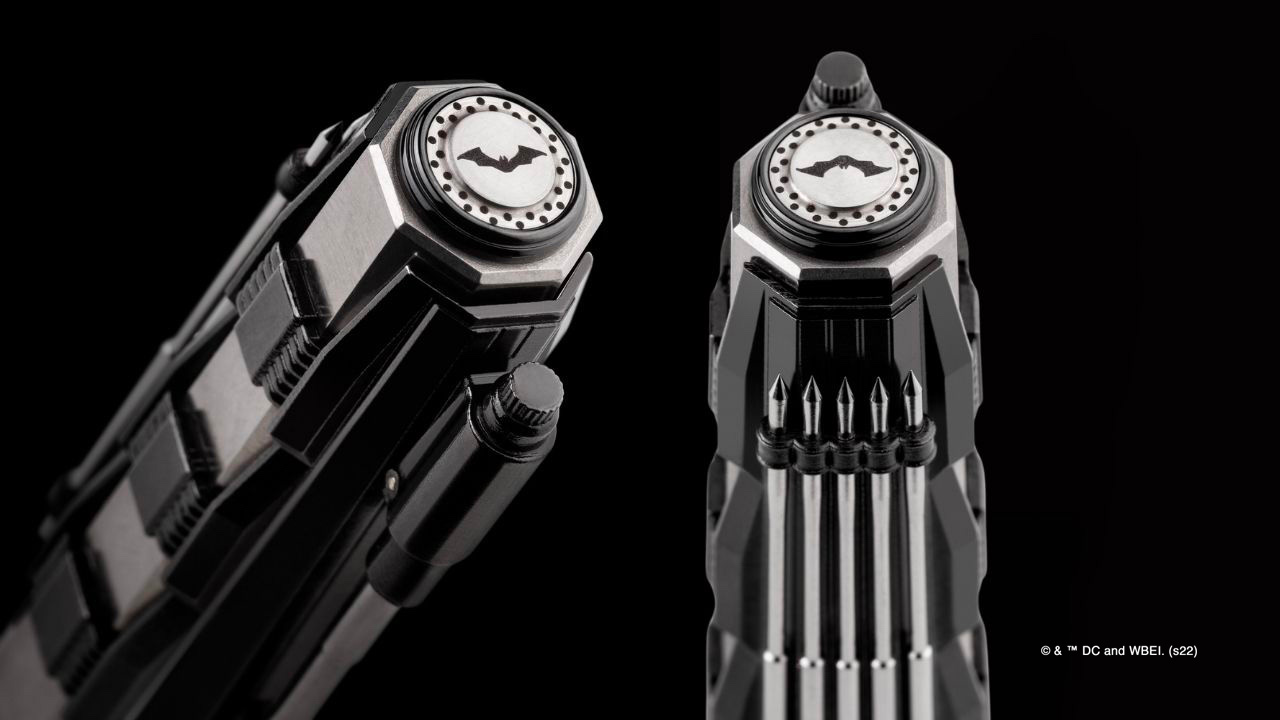 Detailed componentry references Batman's gauntlet, grapple gun and chest plate logo. Each element is cast from solid metal and fixed in place. Polished black ruthenium gives brass a resilient, menacing sheen.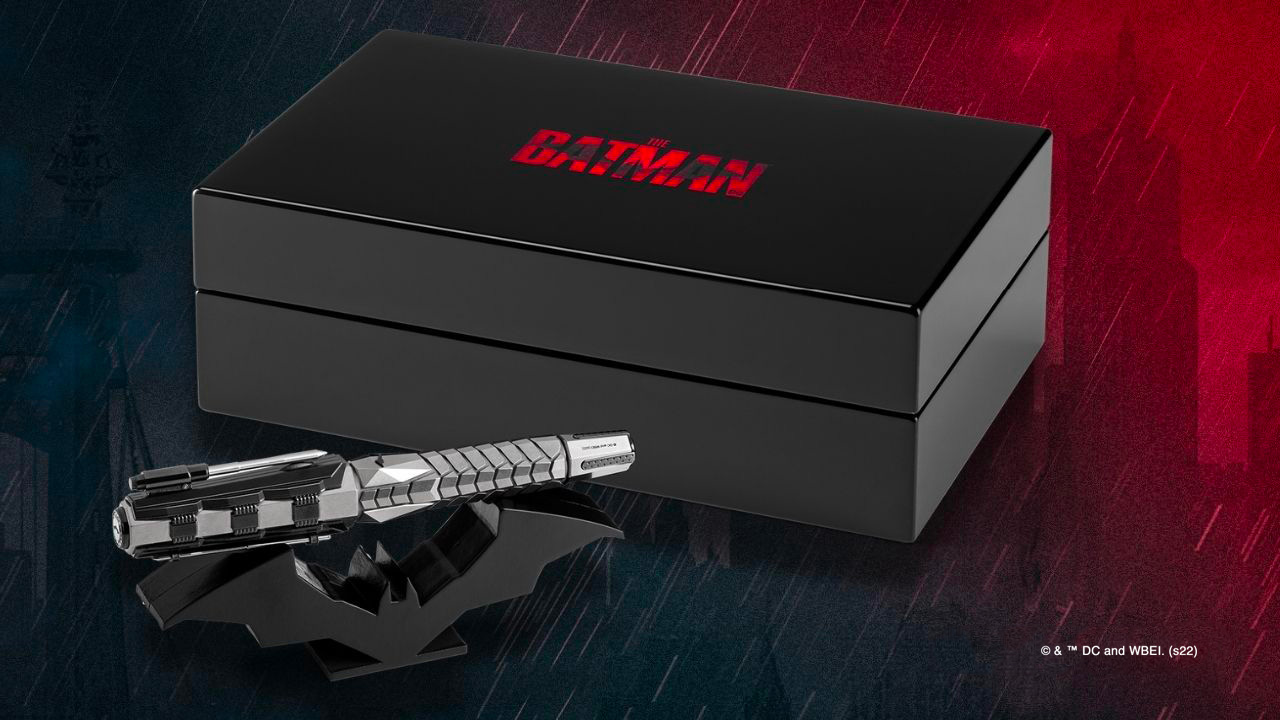 Issued in collectable #330 editions, The Batman: Limited Edition is dark, brooding and impossibly strong. Advanced writing engineering and a purpose-built display stand mean it's always primed for action.